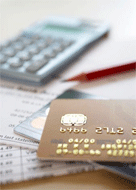 Defaults < $500

Many borrowers have Telcos defaults. Most lenders will ignore these or most defaults under $500 if you have a reasonable explanation

Paid Defaults > 2 years

Some lenders will treat defaults that have been paid out more than 2 years ago as if they have never happened.

Strong Financials

Some lenders are willing to consider overlooking blemishes on your credit record if you income is particularly strong and you have a good reason.

Bankrupts

Bankrupts need to have been discharged. Even then the options are limited.